Emerald Hazel Wood 🌳💎🐿️
Immerse yourself in the transcendent journey of "Psychedelic Rapture" as it takes you on a sonic exploration of mind-bending beats and ethereal melodies. This captivating soundtrack weaves together elements of psychedelic trance and ambient sounds, creating a euphoric experience that will elevate your senses · Psychedelic Rapture (Remix) Link to
0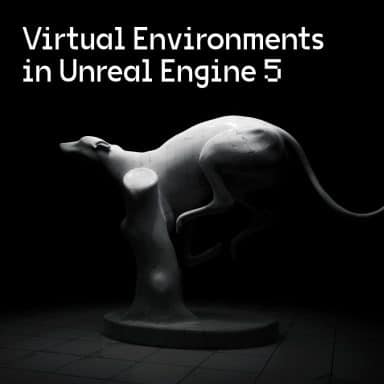 Virtual Environments in Unreal Engine 5
The project also highlights the use of Materials to achieve lifelike textures, reflections, and visual properties, enhancing the overall visual quality. Additionally, the incorporation of Blueprints empowers us to implement interactive elements, gameplay mechanics, and immersive experiences within the virtual environment. Through this student semester project, we aim to showcase the...
0
Real-time showreel 2023
"Real-Time Showreel 2023" von Gero Doll My real-time showreel, created by Limbicnation, is a captivating display of interactive and immersive content rendered in Unreal Engine. This showcase highlights my best work utilizing Unreal Engine technology. · A Real-Time Showreel 2023 "Real-Time Showreel 2023" von Gero Doll ...
0
Quantum Passage
· Neon_Night_Sprint Step into the future with "Quantum Passage", a sci-fi animated short that brings to life a world of adventure and possibility. Utilizing the latest technology from Unreal Engine 5, "Quantum Passage" offers a visual feast for sci-fi fans, set against a backdrop of stunning graphics and captivating storytelling. Get ready to explore the frontiers of imagination and join me on this intergalactic journey.
0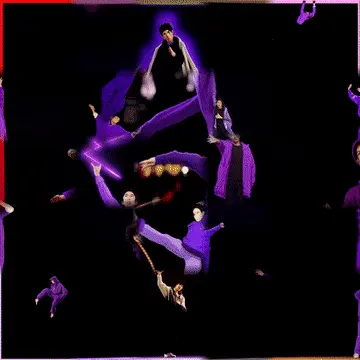 NFT Cryptoart
Get this gem 💎 "Polygon-geometries" collectible! https://t.co/Q0sTZO8irj #rarible #ethereum #nonfungible #digitalasset #nft #aiart #limbicnation via @rarible pic.twitter.com/JmW4XtoYvw — Gero Doll (@Limbicnation) September 30, 2022 https://artstn.co/pp/ap/JmQ2q Slime Face by limbicnation3d on Sketchfab LINK to NFT ...
0
Beyond Heaven and Hell
This is a short video that shows how to create videos with generative AI models in a relatively short time. It's about heaven and hell. Demonic energies appear to be emanating from where they reside from within the earth. Evil shall be vanquished for eternity! Thanks to jpsaiart for providing information to the prompts! I have slightly modified them. I have tried to clone my voice to add the speech to the video, however it still does sound a robotic. :) I am running Disco Diffusion Model locally, with an Nvidia RTX 3090Ti Graphics card. For those how are interested I might try to do a tutorial on that. The Artwork is by Gero Doll | Limbicnation Music Track: Heaven and Hell (Part 2) Artist: Jeremy Blake YouTube Audio Library licence...
0
🐝 The_Sunflowers_and_the_Bees 🐝🍯
🐝🍯 I like sunflowers, and I like to watch bees. There is something very special about sunflowers and bees, and I like to see them. I like to think that if we had the technology and tools to observe them, we would be amazed at the dance of these tiny animals. 🐝 Visuals: Limbicnation Music: Metamorphosis Artist:Quincas Moreira...
0
The Flow of (AI) 🤖💻
The Flow of (AI) 🤖💻 AI-assisted law firms will soon be ubiquitous. Visual: Limbicnation Music: Info: The Tower of Light - Beginnings (Intro) (no copyright music) Genre: Cinematic Mood: Dramatic...
0
NFT: CheckMateEGO
Rarible! NEW NFT | COLLECTIBLE | CHeckMateEgo | MINTED on February 13th 2021! Get it while it's HOT 🔥🔥🔥https://t.co/YwjRD86kxr #rarible #ethereum #nonfungible #cryptoart #digitalasset #nft via @rariblecom pic.twitter.com/0bNqgnqm6P — LIMBICNATION ART (@Limbicnation) February 13, 2021 ...
1
load more